<![if !vml]>

<![endif]><![if !vml]>

<![endif]><![if !vml]>

<![endif]><![if !vml]>

<![endif]><![if !vml]>

<![endif]><![if !vml]>

<![endif]><![if !vml]>

<![endif]><![if !vml]>

<![endif]><![if !vml]>

<![endif]><![if !vml]>

<![endif]><![if !vml]>

<![endif]><![if !vml]>

<![endif]><![if !vml]>

<![endif]><![if !vml]>

<![endif]><![if !vml]>

<![endif]><![if !vml]>

<![endif]><![if !vml]>

<![endif]><![if !vml]>

<![endif]> <![if !vml]>

<![endif]>
BOUNCE-E-FUN
Est. 1994
Bouncy Castle & Inflatable Hire
Mobile: 07957-577405
<![if !vml]><![endif]>

Welcome to our website, we have over 20 years of experience hiring bouncy castles and inflatables.

Bounce-e-fun is a well established, friendly and reliable business.

<![if !vml]><![endif]>

8ft x 8ft Winnie the Pooh bouncy castle

<![if !supportLists]>· <![endif]>Age 0-6 years

<![if !supportLists]>· <![endif]>With rain cover

<![if !supportLists]>· <![endif]>Garden / Hall hire

<![if !supportLists]>· <![endif]>No deposit

<![if !supportLists]>· <![endif]>No cancellation fee

<![if !supportLists]>· <![endif]>Free delivery / setup / collection

<![if !supportLists]>· <![endif]>Payment on delivery

<![if !supportLists]>· <![endif]>Price £50

<![if !vml]><![endif]>

12ft x 12ft Pirate

<![if !supportLists]>· <![endif]>Age 0-12 years

<![if !supportLists]>· <![endif]>With rain cover

<![if !supportLists]>· <![endif]>Garden / Hall hire

<![if !supportLists]>· <![endif]>No deposit

<![if !supportLists]>· <![endif]>No cancellation fee

<![if !supportLists]>· <![endif]>Free delivery / setup / collection

<![if !supportLists]>· <![endif]>Payment on delivery

<![if !supportLists]>· <![endif]>Price £55

<![if !vml]><![endif]>

12ft x 12ft Sea / Mermaid

<![if !supportLists]>· <![endif]>Age 0-12 years

<![if !supportLists]>· <![endif]>With rain cover

<![if !supportLists]>· <![endif]>Garden / Hall hire

<![if !supportLists]>· <![endif]>No deposit

<![if !supportLists]>· <![endif]>No cancellation fee

<![if !supportLists]>· <![endif]>Free delivery / setup / collection

<![if !supportLists]>· <![endif]>Payment on delivery

<![if !supportLists]>· <![endif]>Price £55

<![if !vml]><![endif]>

12ft x 12ft Clown

<![if !supportLists]>· <![endif]>Age 0-12 years

<![if !supportLists]>· <![endif]>With rain cover

<![if !supportLists]>· <![endif]>Garden / Hall hire

<![if !supportLists]>· <![endif]>No deposit

<![if !supportLists]>· <![endif]>No cancellation fee

<![if !supportLists]>· <![endif]>Free delivery / setup / collection

<![if !supportLists]>· <![endif]>Payment on delivery

<![if !supportLists]>· <![endif]>Price £55

<![if !vml]><![endif]>

12ft x 12ft Wizard      

<![if !supportLists]>· <![endif]>Age 0-12 years

<![if !supportLists]>· <![endif]>With rain cover

<![if !supportLists]>· <![endif]>Garden / Hall hire

<![if !supportLists]>· <![endif]>No deposit

<![if !supportLists]>· <![endif]>No cancellation fee

<![if !supportLists]>· <![endif]>Free delivery / setup / collection

<![if !supportLists]>· <![endif]>Payment on delivery

<![if !supportLists]>· <![endif]>Price £55

<![if !vml]><![endif]>

12ft x 12ft Jungle      

<![if !supportLists]>· <![endif]>Age 0-12 years

<![if !supportLists]>· <![endif]>With rain cover

<![if !supportLists]>· <![endif]>Garden / Hall hire

<![if !supportLists]>· <![endif]>No deposit

<![if !supportLists]>· <![endif]>No cancellation fee

<![if !supportLists]>· <![endif]>Free delivery / setup / collection

<![if !supportLists]>· <![endif]>Payment on delivery

<![if !supportLists]>· <![endif]>Price £55

<![if !vml]><![endif]>

12ft x 12ft A-Frame        

<![if !supportLists]>· <![endif]>Age 0-12 years

<![if !supportLists]>· <![endif]>With rain cover

<![if !supportLists]>· <![endif]>Garden / Hall hire

<![if !supportLists]>· <![endif]>No deposit

<![if !supportLists]>· <![endif]>No cancellation fee

<![if !supportLists]>· <![endif]>Free delivery / setup / collection

<![if !supportLists]>· <![endif]>Payment on delivery

<![if !supportLists]>· <![endif]>Price £60

<![if !vml]><![endif]>

12ft x 12ft Arch

<![if !supportLists]>· <![endif]>Age 0-12 years

<![if !supportLists]>· <![endif]>With rain cover

<![if !supportLists]>· <![endif]>Garden / Hall hire

<![if !supportLists]>· <![endif]>No deposit

<![if !supportLists]>· <![endif]>No cancellation fee

<![if !supportLists]>· <![endif]>Free delivery / setup / collection

<![if !supportLists]>· <![endif]>Payment on delivery

<![if !supportLists]>· <![endif]>Price £60

<![if !vml]><![endif]>

15ft x 15ft Jungle

<![if !supportLists]>· <![endif]>All ages

<![if !supportLists]>· <![endif]>With rain cover

<![if !supportLists]>· <![endif]>Garden / Hall hire

<![if !supportLists]>· <![endif]>No deposit

<![if !supportLists]>· <![endif]>No cancellation fee

<![if !supportLists]>· <![endif]>Free delivery / setup / collection

<![if !supportLists]>· <![endif]>Payment on delivery

<![if !supportLists]>· <![endif]>Price £75

         

<![if !vml]><![endif]>

16ft x 16ft

<![if !supportLists]>· <![endif]>All ages

<![if !supportLists]>· <![endif]>With rain cover

<![if !supportLists]>· <![endif]>Garden / Hall hire

<![if !supportLists]>· <![endif]>No deposit

<![if !supportLists]>· <![endif]>No cancellation fee

<![if !supportLists]>· <![endif]>Free delivery / setup / collection

<![if !supportLists]>· <![endif]>Payment on delivery

<![if !supportLists]>· <![endif]>Price £85

<![if !vml]><![endif]>

Slide (small)

<![if !supportLists]>· <![endif]>Age 0-6 years

<![if !supportLists]>· <![endif]>Garden / Hall hire

<![if !supportLists]>· <![endif]>No deposit

<![if !supportLists]>· <![endif]>No cancellation fee

<![if !supportLists]>· <![endif]>Free delivery / setup / collection

<![if !supportLists]>· <![endif]>Payment on delivery

<![if !supportLists]>· <![endif]>Price £65

<![if !vml]><![endif]>

Slide (medium)

<![if !supportLists]>· <![endif]>Age 0-12 years

<![if !supportLists]>· <![endif]>Garden / Hall hire

<![if !supportLists]>· <![endif]>No deposit

<![if !supportLists]>· <![endif]>No cancellation fee

<![if !supportLists]>· <![endif]>Free delivery / setup / collection

<![if !supportLists]>· <![endif]>Payment on delivery

<![if !supportLists]>· <![endif]>Price £85

<![if !vml]><![endif]>

18ft x 18ft Box / bounce

<![if !supportLists]>· <![endif]>All ages

<![if !supportLists]>· <![endif]>Garden / Hall hire

<![if !supportLists]>· <![endif]>No deposit

<![if !supportLists]>· <![endif]>No cancellation fee

<![if !supportLists]>· <![endif]>Free delivery / setup / collection

<![if !supportLists]>· <![endif]>Payment on delivery

<![if !supportLists]>· <![endif]>Price £95

<![if !vml]><![endif]>

Slide and 16ft x 16ft

<![if !supportLists]>· <![endif]>Garden / Hall hire

<![if !supportLists]>· <![endif]>No deposit

<![if !supportLists]>· <![endif]>No cancellation fee

<![if !supportLists]>· <![endif]>Free delivery / setup / collection

<![if !supportLists]>· <![endif]>Payment on delivery

<![if !supportLists]>· <![endif]>Price £160

<![if !vml]><![endif]>

16ft x 16ft and 8ft x 8ft

<![if !supportLists]>· <![endif]>With rain cover

<![if !supportLists]>· <![endif]>Garden / Hall hire

<![if !supportLists]>· <![endif]>No deposit

<![if !supportLists]>· <![endif]>No cancellation fee

<![if !supportLists]>· <![endif]>Free delivery / setup / collection

<![if !supportLists]>· <![endif]>Payment on delivery

<![if !supportLists]>· <![endif]>Price £130

<![if !vml]><![endif]>

P0

<![if !supportLists]>· <![endif]>Garden / Hall hire

<![if !supportLists]>· <![endif]>No deposit

<![if !supportLists]>· <![endif]>No cancellation fee

<![if !supportLists]>· <![endif]>Free delivery / setup / collection

<![if !supportLists]>· <![endif]>Payment on delivery

<![if !supportLists]>· <![endif]>Price £ POA

<![if !vml]><![endif]>

P1

<![if !supportLists]>· <![endif]>Garden / Hall hire

<![if !supportLists]>· <![endif]>No deposit

<![if !supportLists]>· <![endif]>No cancellation fee

<![if !supportLists]>· <![endif]>Free delivery / setup / collection

<![if !supportLists]>· <![endif]>Payment on delivery

<![if !supportLists]>· <![endif]>Price £ POA

<![if !vml]><![endif]>

P2

<![if !supportLists]>· <![endif]>Garden / Hall hire

<![if !supportLists]>· <![endif]>No deposit

<![if !supportLists]>· <![endif]>No cancellation fee

<![if !supportLists]>· <![endif]>Free delivery / setup / collection

<![if !supportLists]>· <![endif]>Payment on delivery

<![if !supportLists]>· <![endif]>Price £ POA

<![if !vml]><![endif]>

P3

<![if !supportLists]>· <![endif]>Garden / Hall hire

<![if !supportLists]>· <![endif]>No deposit

<![if !supportLists]>· <![endif]>No cancellation fee

<![if !supportLists]>· <![endif]>Free delivery / setup / collection

<![if !supportLists]>· <![endif]>Payment on delivery

<![if !supportLists]>· <![endif]>Price £ POA

<![if !vml]><![endif]>

P4

<![if !supportLists]>· <![endif]>Garden / Hall hire

<![if !supportLists]>· <![endif]>No deposit

<![if !supportLists]>· <![endif]>No cancellation fee

<![if !supportLists]>· <![endif]>Free delivery / setup / collection

<![if !supportLists]>· <![endif]>Payment on delivery

<![if !supportLists]>· <![endif]>Price £ POA

<![if !vml]><![endif]>

P5

<![if !supportLists]>· <![endif]>Garden / Hall hire

<![if !supportLists]>· <![endif]>No deposit

<![if !supportLists]>· <![endif]>No cancellation fee

<![if !supportLists]>· <![endif]>Free delivery / setup / collection

<![if !supportLists]>· <![endif]>Payment on delivery

<![if !supportLists]>· <![endif]>Price £ POA

<![if !vml]><![endif]>

P6

<![if !supportLists]>· <![endif]>Garden / Hall hire

<![if !supportLists]>· <![endif]>No deposit

<![if !supportLists]>· <![endif]>No cancellation fee

<![if !supportLists]>· <![endif]>Free delivery / setup / collection

<![if !supportLists]>· <![endif]>Payment on delivery

<![if !supportLists]>· <![endif]>Price £ POA

<![if !vml]><![endif]>

    

Mats with velcro

<![if !supportLists]>· <![endif]>Garden / Hall hire

<![if !supportLists]>· <![endif]>No deposit

<![if !supportLists]>· <![endif]>No cancellation fee

<![if !supportLists]>· <![endif]>Free delivery / setup / collection

<![if !supportLists]>· <![endif]>Payment on delivery

<![if !supportLists]>· <![endif]>Price £ POA

<![if !vml]><![endif]>

Ball Pond only 

<![if !supportLists]>· <![endif]>Garden / Hall hire

<![if !supportLists]>· <![endif]>No deposit

<![if !supportLists]>· <![endif]>No cancellation fee

<![if !supportLists]>· <![endif]>Free delivery / setup / collection

<![if !supportLists]>· <![endif]>Payment on delivery

<![if !supportLists]>· <![endif]>Price £ POA

<![if !vml]><![endif]>

Gazebo

<![if !supportLists]>· <![endif]>Garden / Hall hire

<![if !supportLists]>· <![endif]>No deposit

<![if !supportLists]>· <![endif]>No cancellation fee

<![if !supportLists]>· <![endif]>Free delivery / setup / collection

<![if !supportLists]>· <![endif]>Payment on delivery

<![if !supportLists]>· <![endif]>Price £ 35

<![if !vml]><![endif]>

Gazebo x 2

<![if !supportLists]>· <![endif]>Garden / Hall hire

<![if !supportLists]>· <![endif]>No deposit

<![if !supportLists]>· <![endif]>No cancellation fee

<![if !supportLists]>· <![endif]>Free delivery / setup / collection

<![if !supportLists]>· <![endif]>Payment on delivery

<![if !supportLists]>· <![endif]>Price £ 50

<![if !vml]><![endif]>

Bubble Machine

<![if !supportLists]>· <![endif]>Garden / Hall hire

<![if !supportLists]>· <![endif]>No deposit

<![if !supportLists]>· <![endif]>No cancellation fee

<![if !supportLists]>· <![endif]>Free delivery / setup / collection

<![if !supportLists]>· <![endif]>Payment on delivery

<![if !supportLists]>· <![endif]>Price £ 15
<![if !vml]>

<![endif]><![if !vml]>
<![endif]><![if !vml]>

<![endif]>
10 For £ POA
<![if !vml]>

<![endif]>
5 For £ POA
<![if !vml]>
<![endif]>
5 For £ POA
<![if !vml]>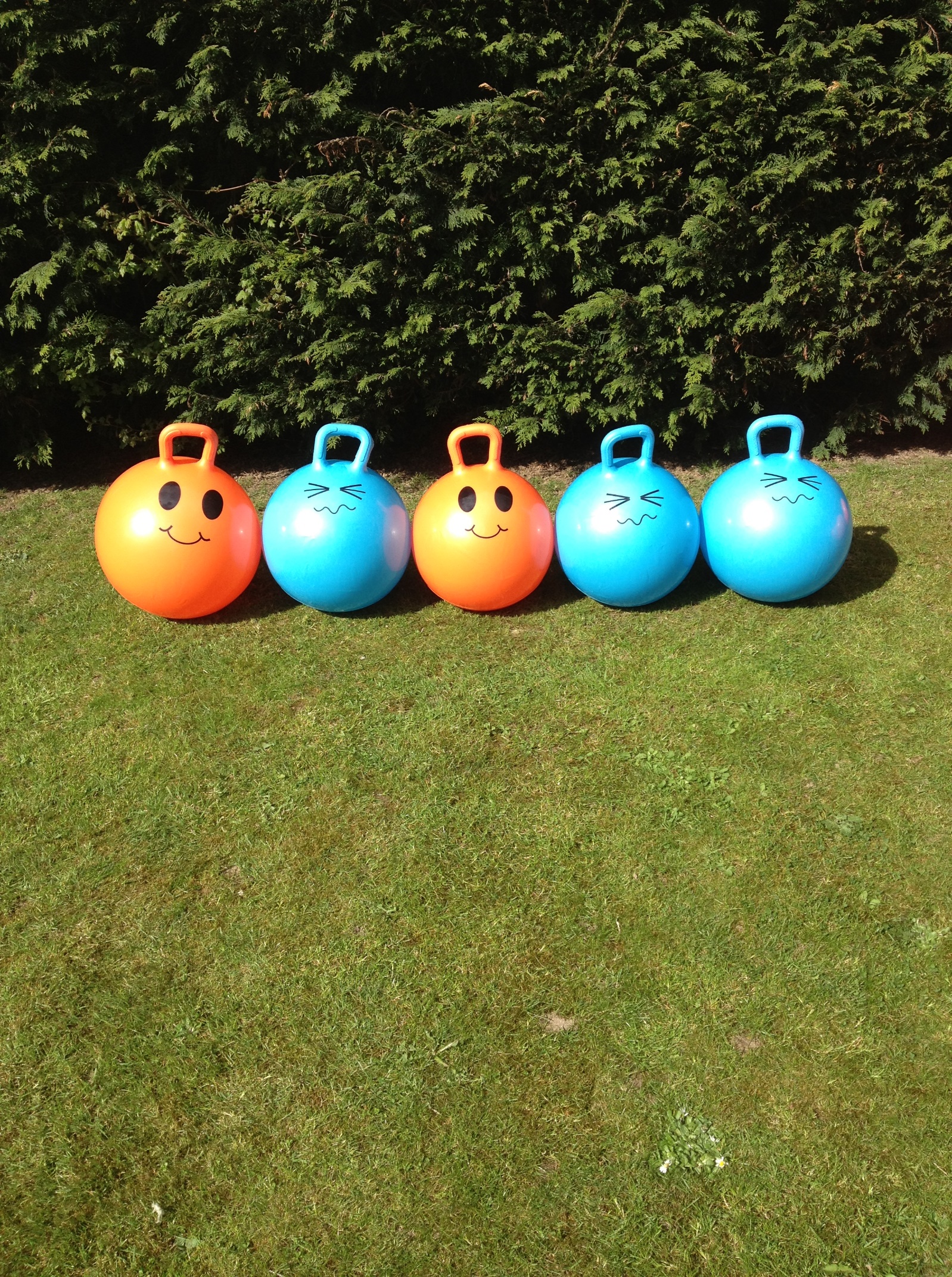 <![endif]><![if !vml]>

<![endif]>   <![if !vml]>

<![endif]>   <![if !vml]>

<![endif]><![if !vml]>

<![endif]>
Swingball from £ POA
<![if !vml]>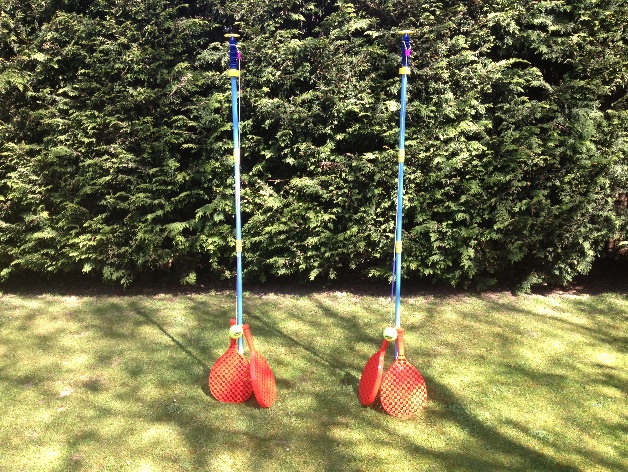 <![endif]>   <![if !vml]>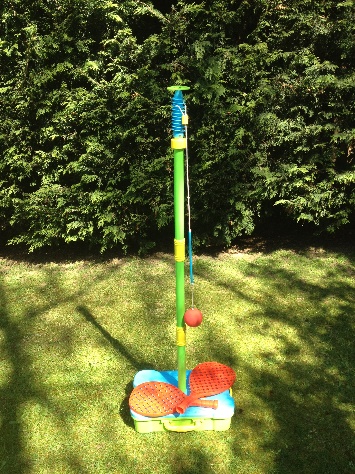 <![endif]>   <![if !vml]>
<![endif]>
Table & Chairs from £ POA
<![if !vml]>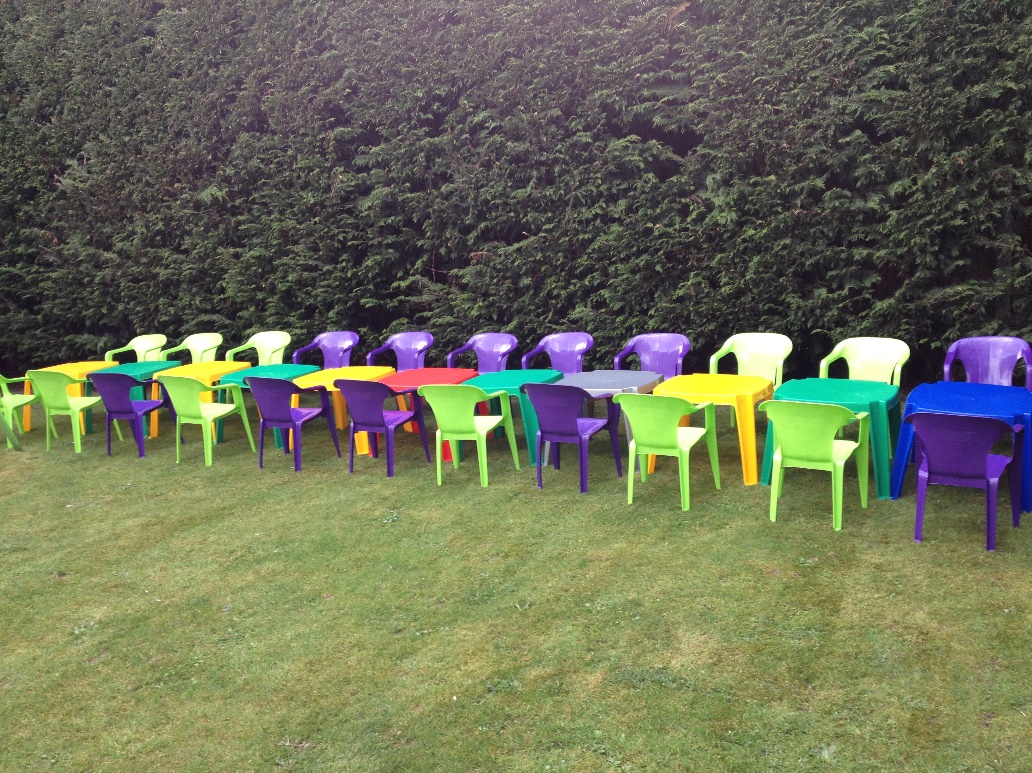 <![endif]>
From £ POA
<![if !vml]>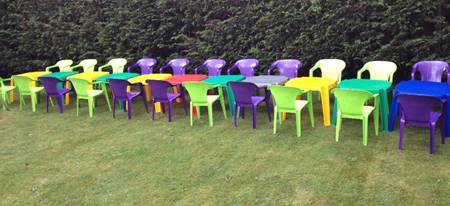 <![endif]>Please ask for details if you are interested in keeping any equipment over night until the next morning or over the whole weekend. <![if !vml]>

<![endif]>
Deliveries are generally between 8-12pm and collection 6-7pm.
We reserve the right to refuse any bookings on the day if we feel the inflatable will not be safe.
All Staff are CRB Checked and wear uniforms
Please call for prices and discounts for POA hires
Mobile: 07957-577405
<![if !vml]>

<![endif]>Bouncy castles, slide, box & bounce. <![if !vml]>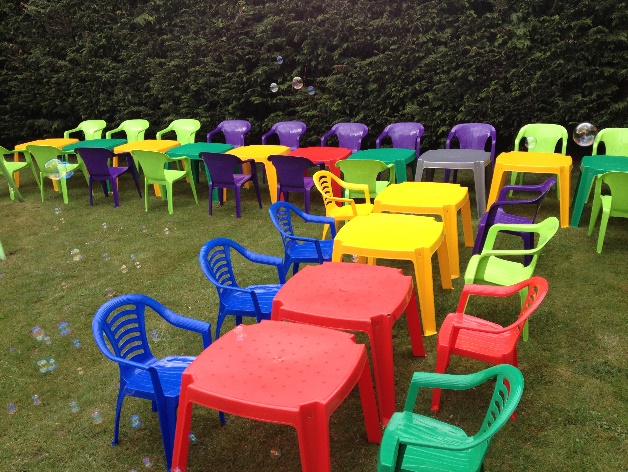 <![endif]>
Free Local Delivery, Set up and Collection.
All shapes, sizes and artwork available.
Soft play, ball ponds.
Bouncy castles for all ages,
Different designs and artwork,
Rain covers
Indoor and outdoor hire
Children and Adults
Areas we hire- Bouncy castle hire Abbots langley, Bouncy castle hire Aldenham, Bouncy castle hire Bushey, Bouncy castle hire Barnet, Bouncy castle hire Borehamwood, Bouncy castle hire Berkhamsted, Bouncy castle hire Croxley green, Bouncy castle hire Chorleywood, Bouncy castle hire Elstree, Bouncy castle hire Harrow, Bouncy castle hire Hatchend, Bouncy castle hire Kenton, Bouncy castle hire Moor park, Bouncy castle hire Maple cross, Bouncy castle hire Pinner, Bouncy castle hire South oxhey, Bouncy castle hire Oxhey, Bouncy castle hire Rickmansworth, Bouncy castle hire Watford, Bouncy castle hire Leavesden, Bouncy castle hire Kings Langley, Bouncy castle hire Bedmond, Bouncy castle hire Bricketwood, Bouncy castle hire St.Albans, Bouncy castle hire Tring, Bouncy castle hire Hemel Hempstead, Bouncy castle hire Potters bar, Bouncy castle hire Radlett, Bouncy castle hire Shenley, Bouncy castle hire Edgware, Bouncy castle hire Mill hill, Bouncy castle hire Hertfordshire, Bouncy castle hire London, Bouncy castle hire North London, Bouncy castle hire West London,
Bouncy castle hire Watford - Watford bouncy castle hire
<![if !vml]>

<![endif]><![if !vml]>

<![endif]><![if !vml]>

<![endif]><![if !vml]>

<![endif]><![if !vml]>

<![endif]><![if !vml]>

<![endif]><![if !vml]>

<![endif]><![if !vml]>

<![endif]><![if !vml]>

<![endif]><![if !vml]>

<![endif]><![if !vml]>

<![endif]><![if !vml]>

<![endif]><![if !vml]>

<![endif]><![if !vml]>

<![endif]><![if !vml]>

<![endif]><![if !vml]>

<![endif]><![if !vml]>

<![endif]><![if !vml]>

<![endif]> <![if !vml]>

<![endif]>
<script>
  (function(i,s,o,g,r,a,m){i['GoogleAnalyticsObject']=r;i[r]=i[r]||function(){
  (i[r].q=i[r].q||[]).push(arguments)},i[r].l=1*new Date();a=s.createElement(o),
  m=s.getElementsByTagName(o)[0];a.async=1;a.src=g;m.parentNode.insertBefore(a,m)
  })(window,document,'script','//www.google-analytics.com/analytics.js','ga');
  ga('create', 'UA-51298848-2', 'bounce-e-fun.co.uk');
  ga('send', 'pageview');
</script>